Learn About Our Westfield, NJ Family Dental Practice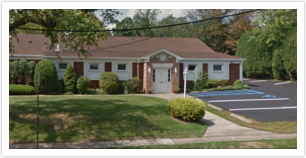 Our practice is committed to providing you with the highest quality and best service in dental care. In order to do so, we pride ourselves on staying committed to the following values:
Delivering Results
Dr. Jack C. Elbaum and Dr. Chantal Scott-Alpizar pride ourselves on delivering the highest quality of dentistry for the health and well-being of our patients. Our years of education and experience, along with continuing education courses, have enabled us to provide the best treatment for our patients. This training, when combined with our focus and attention to detail, allows us to achieve the best possible outcome for our patients.
Commitment to Service
Our goal is to create an atmosphere of comfort and care for your dental treatment. We have created a warm and relaxed environment at our office. Our friendly and caring staff is committed to ensuring you feel at ease during your visit.
Patient Education
In order to maintain a high level of trust with our patients, we discuss the treatment options available and help them decide which plan is right for their unique needs. By educating them on all the various options available, Westfield dentists Dr. Jack C. Elbaum and Dr. Chantal Scott-Alpizar can create a treatment plan that is right for them.
Staying Current
Our dentists, hygienists, and assistants stay current by attending lectures, conferences, and continuing education. This helps us provide our patients with the most up to date information and options. Additionally, we ensure that our Westfield dental office is equipped with the latest in dental technology.