Meet Your Family Dentists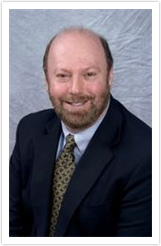 Jack C. Elbaum, D.D.S.
Dr. Jack Elbaum received his dental degree from New York University College of Dentistry in 1982. After graduating dental school Dr. Elbaum completed a residency at Peninsula Hospital in Far Rockaway, New York in 1982-1983, which involved all aspects of general dentistry with special emphasis on prosthodontics, oral surgery, and emergency care.
Dr. Elbaum joined Westfield Dental Associates in 1989, partnering with Dr. Sheldon Glickman and Dr. Robert McIntyre, and is carrying on the Westfield Dental tradition of excellence in dental care.
Dr. Elbaum has continued his extensive training by frequently attending seminars and courses in the latest, most modern techniques and procedures including dental implants, pediatric dentistry, cosmetic procedures such as porcelain veneers, smile design, and non-surgical periodontal therapy. While staying current with recent innovations in the dental profession, Dr. Elbaum continues to perform traditional dental procedures and believes strongly in providing the type of dentistry that is not only aesthetic but also stands the test of time. Dr. Elbaum has shared his passion for dentistry by speaking to Westfield middle school students for Career Day and annually demonstrating proper oral hygiene and preventive procedures to the younger elementary school students as part of his commitment to Dental Health Month. He also visits Early Childhood Education programs and has kindergarten classes visit the office to get a hands-on experience of going to the dentist. Dr. Elbaum is a long time member of the American Dental Association, the Academy of General Dentistry, the New Jersey Dental Association, and the Central Dental Society. Dr. Elbaum resides in Westfield with his wife, Joyce, where they raised their two daughters, Jamie and Lindsay.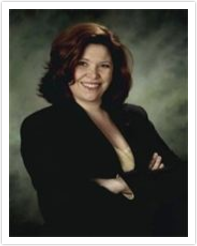 Chantal Scott-Alpizar, D.M.D.
Dr. Chantal Scott-Alpizar was a dental hygienist for over 10 years before attending dental school. She received her dental degree from University of Medicine and Dentistry of New Jersey in 2003 where she graduated first in her class, and earned several academic awards including Omicron Kappa Upsilon Certificate of Academic Excellence. Upon graduating dental school, Dr. Scott-Alpizar completed a general practice residency at Overlook Hospital in Summit, New Jersey, which involved training in all aspects of dentistry including dental implants, prosthodonics, rotary endodontics, and emergency care.
Dr. Scott joined Westfield Dental in 2010. She is dedicated to advanced, postdoctoral study and provides her patients with a gentle, caring, comprehensive approach to oral health. She believes in conservative, preventative dentistry, and her goal is to increase the longevity of her patient's teeth. She is also well regarded by her patients for her knowledge and thoroughness.
Dr. Scott-Alpizar enjoys sharing her knowledge of dentistry with schools, local daycare centers, as well as Special Olympics. She especially enjoys interacting with the children, and helping them learn the value of clean healthy teeth.
Dr Scott-Alpizar is a member of the American Dental Association, the New Jersey Dental Association, and the Academy of General Dentistry. Dr. Scott-Alpizar resides in Westfield with her husband, Jose, daughter Olivia and son Henry.