Jack C. Elbaum, D.D.S.
Chantal Scott-Alpizar, D.M.D.

501 Hillcrest Avenue
Westfield, NJ 07090

Welcome to Westfield Dental Associates
To our valued patients and families at Westfield Dental Associates:

While many things have had to change due to the COVID-19 pandemic, one thing has remained the same:

Our commitment to you & your family's dental health and

especially your overall health and safety.

We kindly ask for your consideration and patience as

we follow the most up-to-date infection control recommendations

from state and federal agencies.

At this time, although the mask mandate has been lifted as of May 7, 2022,

we continue to encourage patients to wear a mask during their time in our office,

unless seated in the treatment room.

Appointment safety reminders:

• We ask that you do not bring companions into the office unless absolutely necessary. Please plan your transportation and logistics accordingly. Feel free to discuss any accommodations that you may need when you confirm your appointment so that we can be prepared.

• Our appointments will be staggered to allow for appropriate social distancing, meaning less patients and minimal staff in the office each day.

This may mean that you are offered fewer options for scheduling your appointment. We apologize for this but hope that our vigilance continues to protect our patients and staff.

• Please be courteous and protect your fellow patients and our staff by rescheduling your appointment if you feel ill and/or have a fever.

• You will find hand sanitizers and handwashing areas throughout the office for your use as needed.

• Our staff will continue to wear PPE such as masks, face shields and will be screened daily.

• You will see things such as physical acrylic barriers at the reception area.

• We have installed medical grade HEPA air purifiers in each patient room and throughout the office and additional suction apparatus in each operatory to keep any aerosol down to an absolute minimum.

• Each operatory is as always cleaned and sanitized thoroughly after patient usage and rechecked prior to seating another patient.

• Our waiting room has been modified for adequately distanced seating.

• All "High Touch" areas such as door handles, front desk counters, the bathrooms etc., will be continuously cleaned and monitored.

• Our cleaning company will also be, as always, disinfecting every night and implementing additional methods of sterilization nightly.

Additional Information Links:

Please feel free to ask our staff any questions regarding the safety of our office or ways that we might be able to improve. We thank you very much for your patience and look forward to welcoming everyone back!

Dr. Elbaum, Dr. Scott-Alpizar, and the entire Westfield Dental Staff

---

Welcome to the website of your Westfield family dentists, where we have been serving Westfield and the surrounding communities for over 50 years. We specialize in personalized dental care, enabling us to provide the quality dental services that you expect and deserve for every member of your family. We provide comprehensive treatment planning and use restorative and cosmetic dentistry to achieve your optimal dental health. Should a dental emergency occur, we make every effort to care for you as soon as possible.

All Dental Insurances Accepted

Participation in Delta Dental

On-Site Accessible Parking Available ~ E

vening & Saturday Hours ~ ADA Compliant Facility
On-Site Accessible Parking Available
Evening & Saturday Hours
ADA Compliant Facility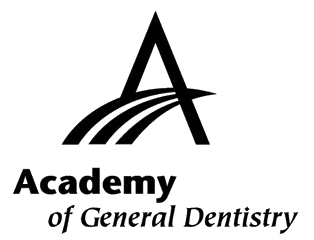 Contact Westfield Dental Associates for your general and family dental needs.